Military personnel can carry a heavy load of batteries, sometimes more than 15 lbs, during their missions. The batteries are needed to power essential electronics that the soldiers rely on, such as the radio, global positioning systems (GPS), and night and thermal vision goggles. But the heavy batteries pile up more load on the dismounted soldiers and decrease their agility in addition to becoming a major logistical and environmental problem for the military.
Texavie is excited to announce delivery of a major breakthrough in our $1M project with National Defence under their Innovation for Defence Excellence and Security (IDEaS) program to create electronic textile and apparel products that generate renewable energy from sun and soldier movements. "We are excited about our MarsWear NEAT textile and apparel technology that can efficiently and continuously produce clean electrical energy anywhere for soldiers and consumers." said Peyman Servati, CEO of Texavie. "Our solution significantly cuts the weight of the rechargeable battery that the soldiers need to carry and dramatically reduces the logistical nightmare of delivering and maintaining batteries and most importantly the environmental damage of battery disposal. Basically using Texavie MarsWear NEAT technology they seamlessly carry a powerful renewable energy generator as part of their clothing, accessories or equipment, so they need a lot less batteries."
"Our technology can produce renewable energy on the go from the sun during the day and body movements when it is cloudy or at night" says Dr. Amir Servati, CTO of Texavie. "NEAT, which stands for Natural Energy Autonomous Textile, represents one of the major advances in advanced fiber and manufacturing technologies for lightweight, breathable, washable and waterproof apparel that generates renewable energy. This game changing technology can be used by our military personnel and also integrated in consumer clothing and wearable devices to reduce the environmental impact of batteries."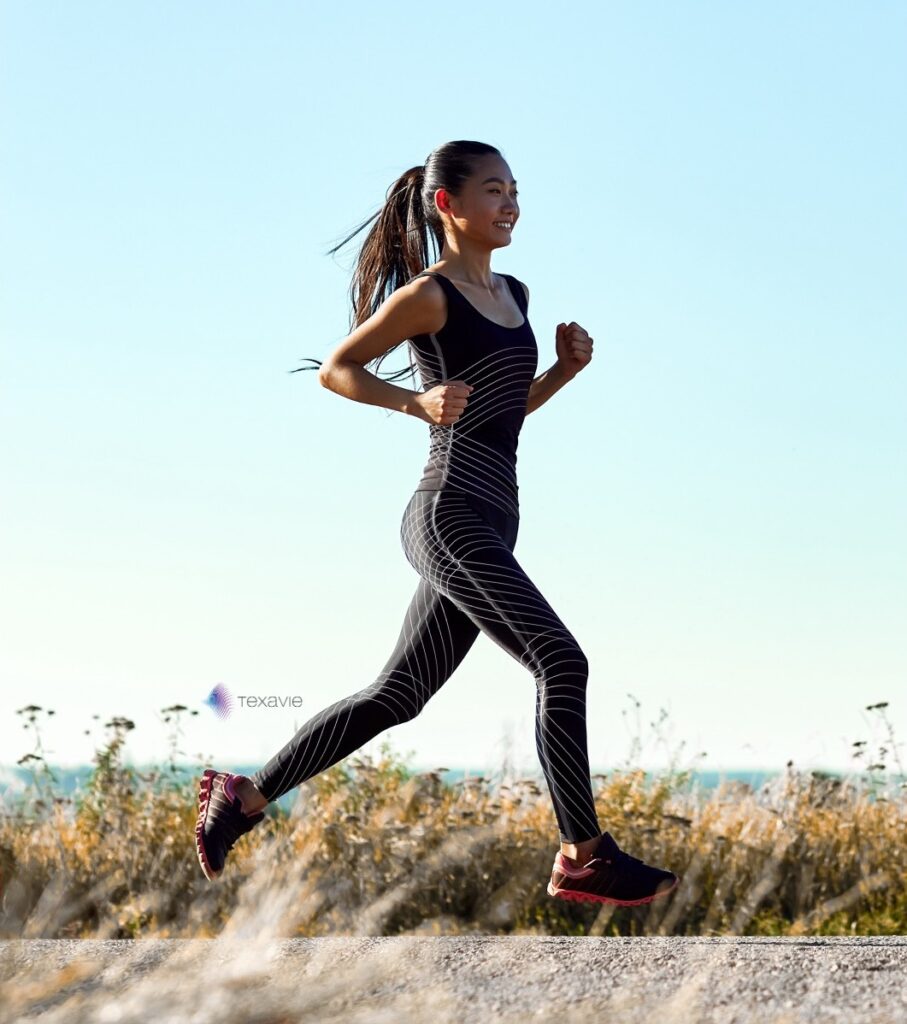 "We have demonstrated for the first time a washable stretchable textile that harnesses solar and movement energy efficiently and reliably," say Dr. Fatemeh Zabihi, Ms. Rou Yi Yeap and Drs. Harishkumar Narayana, Saeid Soltanian and Zenan Jiang who are part of the Research and Development team of scientists and innovators working on this project at Texavie. "It is time to replace rigid, heavy, angle-dependent solar panels and batteries, by advanced washable, flexible, portable, lightweight, and sustainable NEAT energy textile for harvesting clean energy. Our technology enables safe and secure operation in different climates and austere environments such as arctic, desert and space. You need a reliable device that can easily produce energy at different cold and hot temperatures, humidity levels, and highly variable and oblique angles of sun irradiation."
"As our understanding of energy and technology changes, the search for innovative solutions broadens. MarsWear represents a paradigm shift in the design of clothing and accessories," says Carly Nakayama, Lead Designer at Texavie. "By reimagining the products we already carry we're harvesting energy that is not yet utilized. Our NEAT textiles allow us to expect more from our devices without sacrificing the look and feel of our garments."
For more information about MarsWear NEAT technology, product release timeline, partnership and investment opportunities please contact info@texavie.com.
About IDEaS
Innovation for Defence Excellence and Security (IDEaS) is a defence innovation program which invests in research and technology aimed at meeting the demands of today's complex global defence and security environment. The program enables Canada to deliver the capabilities needed for a strong and agile military by providing financial support to foster innovation through contracts, contribution agreements and grants. The IDEaS program helps innovators by supporting analysis, funding research, and developing processes that facilitate access to knowledge. It also supports testing, integration, adoption, and acquisition of creative solutions for Canada's defence and security communities. To learn more, please visit the IDEaS website.